ESTATE TAXATION RESOURCES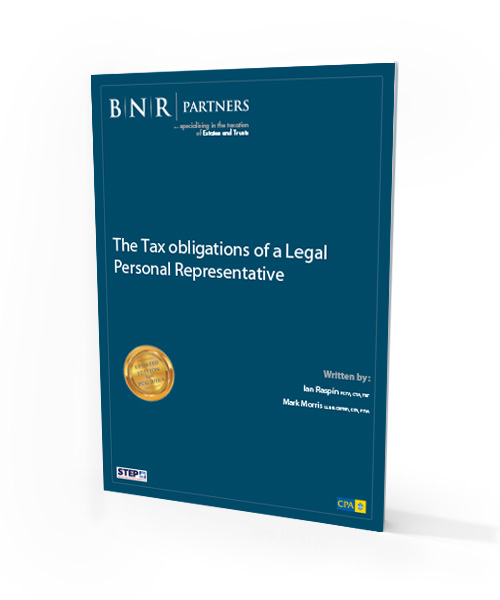 The Tax Obligations of a Legal Personal Representative
UPDATED OCTOBER 2018
This e-book written jointly by Ian Raspin FCPA, CTA, TEP, Director, and Mark Morris LLB B.Comm, CPA, FTIA Senior Tax Counsel of our Estates and Trusts division has and discusses the obligations of a legal personal representative (LPR) relating to the  income tax affairs of a deceased person, including a detailed analysis of their personal liabilities and the operations of the ATO's newly finalised Practical Compliance Guideline (PCG 2018/4).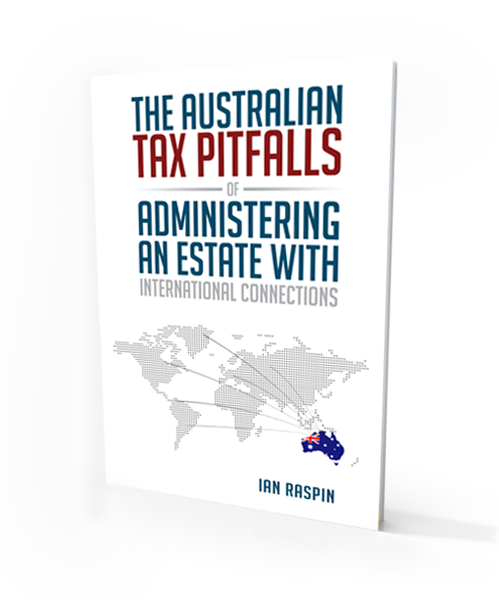 The Australian Tax Pitfalls of Administering an Estate with International Connections
With such a multicultural society and a growing level of immigration, Australian Estate Practitioners are increasingly being confronted with estates that contain the complexities of offshore assets or residents.
This book provides practitioners with the fundamental tools necessary to understand the Australian tax implications of the tax residency status of beneficiaries, the deceased, and that of a personal legal representative.  It addresses the various tax treatments of different classes of assets and discusses how tax is to be withheld and remitted within Australia. The book also contains a number of working examples to step practitioners through the complexities of these issues.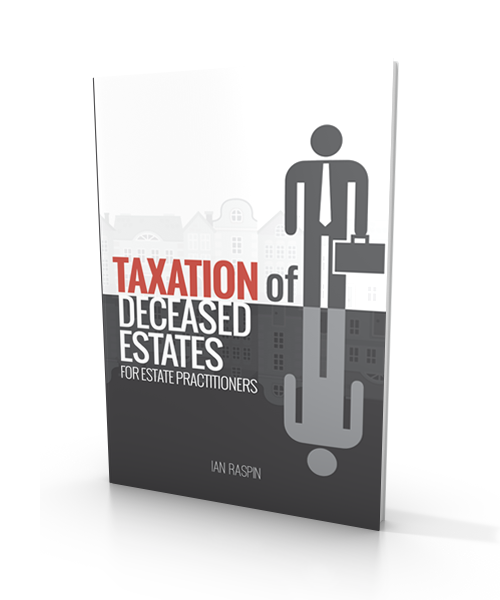 Taxation of Deceased Estates for Estate Practitioners
The book provides the answer to key questions such as the tax responsibilities of executors and when a tax return is required. It addresses a number of fundamental estate taxation issues such as capital gains tax, superannuation proceeds and the concepts of present entitlement.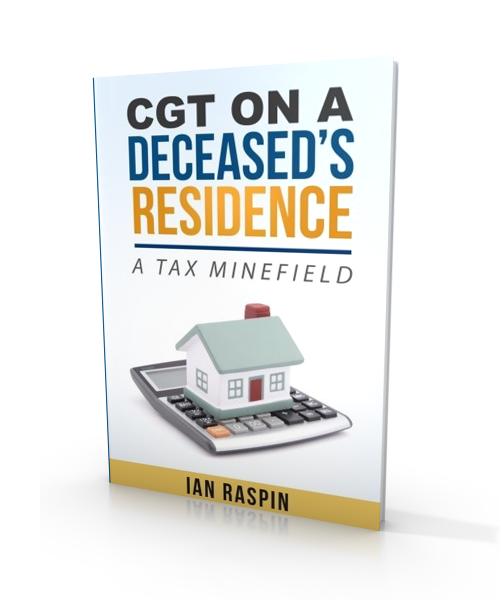 CGT on A Deceased Residence – A Tax Minefield
One of the largest assets of a typical deceased estate is often the principal place of residence. What is often inadvertently overlooked is that the sale of the residence may trigger a number of Capital Gains Tax issues for the estate. The book explores this minefield and gives clear guidance on how to handle this issue.
PODCASTS
The two interviews with Ian Raspin, the director of our Estates and Trusts division by the CPA Australia Sound podcast.
"Taxation of Testamentary Trusts"
CPA Australia Sound Business, interview with Mark Morris, Senior Tax Counsel of CPA Australia
"Family Trust Elections and Testamentary Trusts"
CPA Australia Sound Business, interview with Mark Morris Senior Tax Counsel of CPA Australia
RELIABLE, ACCURATE AND TRUSTED
We provide a tailored service that is structured around your unique needs and circumstances. CONTACT US TODAY
RELIABLE, ACCURATE AND TRUSTED
We provide a tailored service that is structured around your unique needs and circumstances. CONTACT US TODAY

Liability limited by a scheme approved under Professional Standards Legislation