ESTATE TAXATION RESOURCES
PUBLICATIONS
We advise that due to the current COVID-19 crisis and the practice remote operations, we are unable to fulfil orders of hard copy books at present.  We are looking toward being able to provide ebook versions of our publications and hope to have these available for purchase in the coming weeks.  We will update this advice when these are available.  We apologise for any inconvenience caused.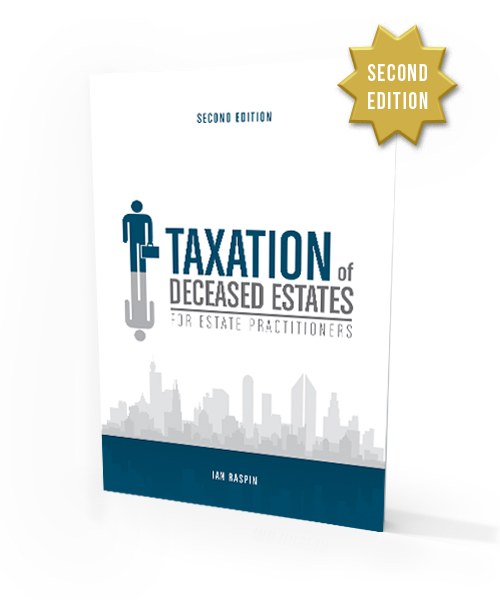 Taxation of Deceased Estates for Estate Practitioners
This updated version is a practical and easy reference guide for estate practitioners on the taxation issues encountered during the administration of a deceased estates.  It updates and expands on the  first edition of this popular book and includes recent changes such as the new ATO Practice Compliance Guidelines affecting estates.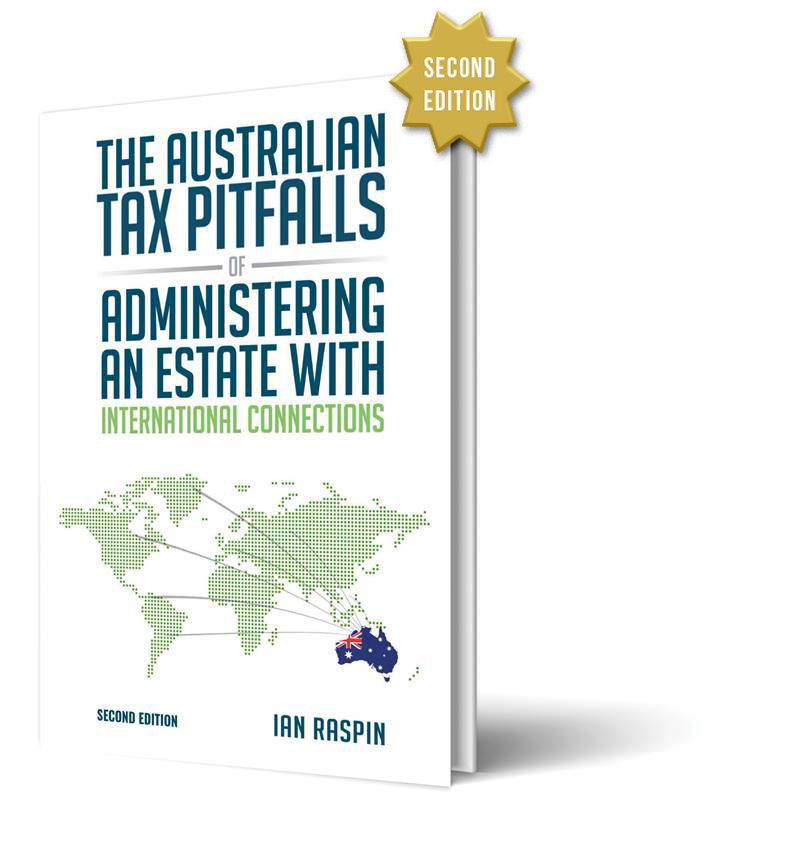 The Australian Tax Pitfalls of Administering an Estate with International Connections
With such a multicultural society and a growing level of immigration, Australian Estate Practitioners are increasingly being confronted with estates that contain the complexities of offshore assets or residents.
This book provides practitioners with the fundamental tools necessary to understand the Australian tax implications of the tax residency status of beneficiaries, the deceased, and that of a personal legal representative.  It addresses the various tax treatments of different classes of assets and discusses how tax is to be withheld and remitted within Australia. The book also contains a number of working examples to step practitioners through the complexities of these issues.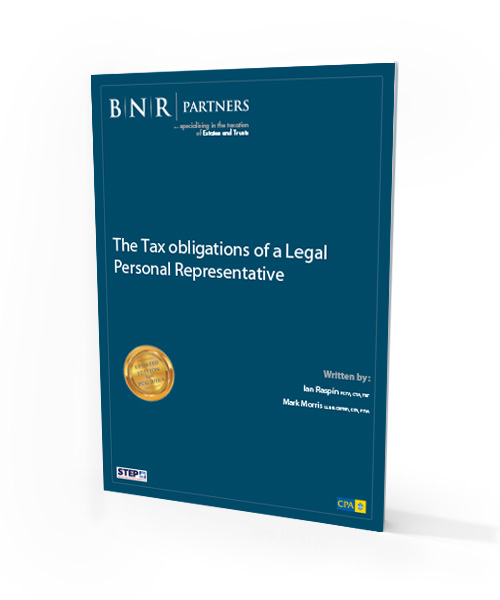 The Tax Obligations of a Legal Personal Representative
Updated in October 2018
This e-book written jointly by Ian Raspin FCPA, CTA, TEP, Director, and Mark Morris LLB B.Comm, CPA, FTIA Senior Tax Counsel of our Estates and Trusts division has and discusses the obligations of a legal personal representative (LPR) relating to the  income tax affairs of a deceased person, including a detailed analysis of their personal liabilities and the operations of the ATO's newly finalised Practical Compliance Guideline (PCG 2018/4).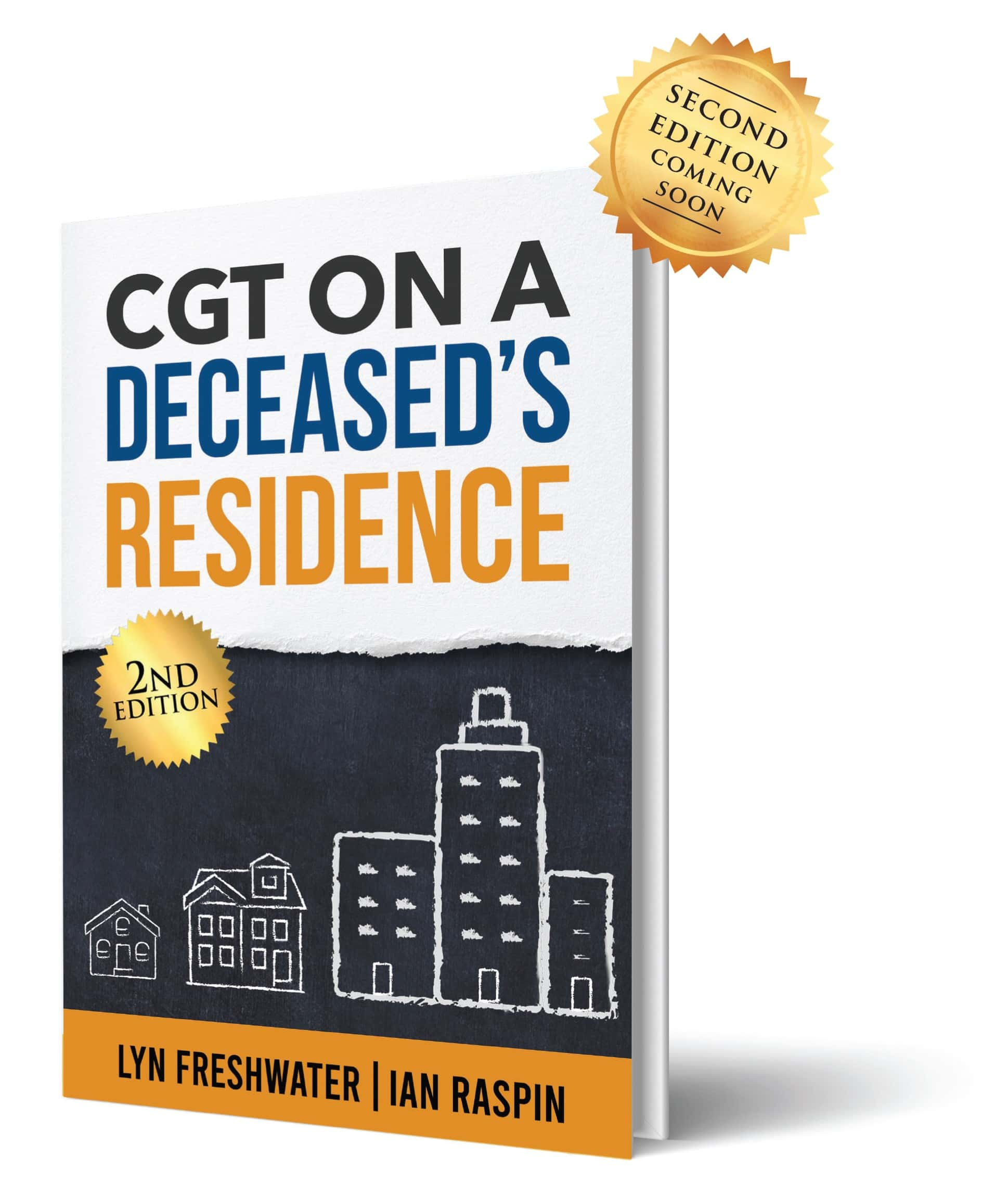 CGT on A Deceased Residence – A Tax Minefield
This edition of the book reflects changes to the law and the way it is administered that have arisen since 2016. These changes include the ATO's safe-harbour approach to the sale of a main residence more than two years after death and recent legislative amendments that deny the main residence exemption to certain foreign residents who have died. The material has also been restructured to better assist you in navigating your way through these complex issues.
RELIABLE, ACCURATE AND TRUSTED
We provide a tailored service that is structured around your unique needs and circumstances.
RELIABLE, ACCURATE AND TRUSTED
We provide a tailored service that is structured around your unique needs and circumstances.

Liability limited by a scheme approved under Professional Standards Legislation