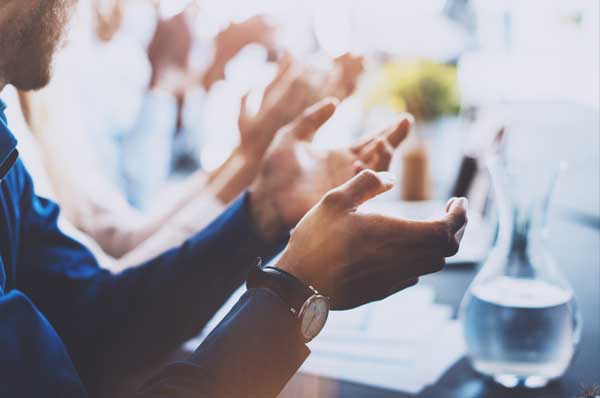 Offshore Outsourcing – The Journey
BNR Partners have been utilizing outsourced staff for a few years now, and we are often asked two similar questions – how did you get started? And does it work well for you?
We became interested in this space after we noticed an increased uptake by peers and clients of the firm. One client, in the IT space, had a staff of two in Australia (the two owners) and all direct and indirect staff were based internationally. Others had employed personal PA's via online resources such as Freelancer, or had jobs done via sites like Fiver or 55 Designs.
At a coaching session in Brisbane, Rob Nixon mentioned a service ran by fellow EO member Mike O'Hagan that arranged tours for BPO / Outsourcing in Manila, so we decided to embark on the journey. The tour ran solid for 2 days, with 15 site visits and 35 presentations from different providers.
Whilst there we discovered that working conditions were similar to what we were used to in Australia, and that employing staff at low wages was not exploitation but giving them a chance to have a comfortable lifestyle. Staff there preferred Australian employers due to the similar time zone (most work for US/UK companies, requiring nightshift, but the Philippines is the same time zone as Perth) and communication / language issues were not as bad as we expected.
From this, we decided to engage a firm by the name of Cloudstaff, , due to the impressive systems implementation and the owners background in IT. The process was simple – we contract with Cloudstaff to supply the infrastructure and staff management, HR and recruitment services; we were responsible for selecting the appropriate staff members via resume reviews and skype interviews.
The day to day job allocations were done at our end also, so once we had our initial team in place, we set up a regular skype meetings and had direct phone lines to the desks of Team Phil, as they were affectionately dubbed.
So how does it work? There is good and bad.
In the initial stages, we had some resistance from a few staff members. They spoke of security issues, language / cultural differences and problems not being able to sit with Team Phil face to face to explain issues.
We managed to settle this down quickly with a firm wide meeting with Team Phil on skype, short introductions both ways and a few jokes making both parties feel more comfortable. Getting the onshore team comfortable with technology such as Skype was a big consideration, as it had not previously been part of our business operations.
We also stepped the onshore team through the security levels implemented at the offshore end, with mobile phones and downloads to USB's banned on site and other measures that Cloudstaff used to ensure privacy and security.
Once the teething issues were settled, it ran much smoother. Team Phil have the benefit of operating without interruption, so as long as the instructions were clear and all information provided, productivity was great. Note that we have not engaged any accounting or taxation work offshore at this stage, but admin support and IT projects.
What we have found is that by relieving the professional staff of excess admin duties, we have managed to increase the productivity of the onshore team significantly.
We have also been able to undertake projects that would have been financially not viable without Team Phil, such as researching and setting up a database of potential clients in a certain radius of our premises, maintaining our staff Linkedin profiles, and setting up our Website to have more of a social presence via blogs and posts.
We initially had a team of 2 admin staff, an intermediate and a manager, for an annual investment of around $25,000 total outlay. This expanded quickly to having around 12 people at one stage on various projects!
At the present time we have no staff active on any projects. This is mainly due to the time of year, and having had such efficiencies throughout the process which has led to no excess requirement for admin support. And this is the cream on the cake, as we can turn staff on and off as demand changes.
Going forward, I believe the ability to remain flexible and nimble is a key to the success of our businesses and our clients businesses, and offshore staff definitely help enable this process.