bnr partners
who we are
BNR Partners is an award winning specialist firm of accountants who are regarded as one of the leading estate and taxation advisory firms in Australia.  Our experienced team bring many years of combined practical and specialised experience to assist clients, giving peace of mind that compliance, legislative and taxation obligations are met.
MEET THE TEAM

about us
we provide a tailored service that is structured around your unique needs and circumstances
BNR Partners are recognised both nationally and internationally as experts in the field of deceased estate and trust taxation matters in Australia. We were awarded as the 2019/20 global winner of the "Medium sized Accounting Team of the Year" by the prestigious Society of Trust and Estate Practitioners (STEP) at their awards held in London in September 2019.
BNR have one of the only professionally qualified teams of accountants in the country who specialise in this niche and often complex area; an area we have practiced in since 2000.  Incorporated in 1990, the firm's history commenced as a typical SME business advisory practice, which enables the us to still provide these services and also the ability to work with the often complex structures that can form part of many estates.
As a practice, we work across Australia exclusively with direct referrals from the legal profession, licenced trustee companies and upon appointment by the Supreme Court providing reliable specialist estate and trust taxation services, preparation of simple through to complex estate income tax returns and the provision of letters of advice on more technical estate taxation matters.
By partnering with us, you can be assured that you are dealing with a team who understands the idiosyncrasies in this field of taxation and equally as important, the terminology and fundamental legal principles of estate administration.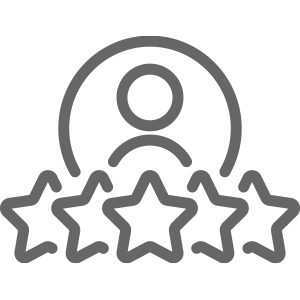 EXPERT
We are defined by our deep knowledge. Being deliberately niche in our focus allows us to develop a level of mastery that is second to none. We thrive in finding pathways through the maze of complexity that surrounds estate taxation. We know our greatest strength is to be curious, reflective, and adaptive to change.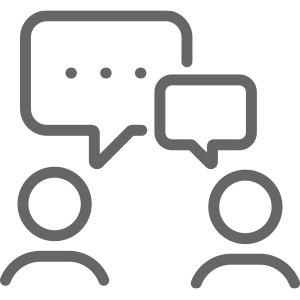 RELATIONSHIPS RULE
Whether it is working with each other, or our many external stakeholders, our mindset is always how we add value to those we are engaged with. Our role as an advisor is grounded in the simple delight of 'being of service'. Empathy, active listening, a desire for achieving equitable solutions and growing together sits at the heart of every relationship.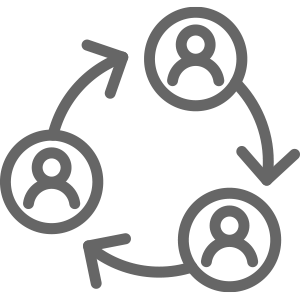 SHAPERS
We revel in translating our expertise and knowledge into how estate taxation law is interpreted and developed. We know we are performing when we are invited into the conversations which are shaping the future in our domain. To be at the table requires our minds to be at the forefront of technical acumen and practical application.

Passionate
We share a hunger to be the best in our field. We are energised by creating an environment that is unique with talent and values the contributions of our people. We have a natural nurturing instinct that invites every one of us to shine. Collaboration and teamwork allows us to punch above our weight.
meet the bnr partners team
a dedicated professional industry leading team
Ian Raspin
Ian Raspin TEP, FCPA, FCA, CTA
Managing Director / Chair STEP Australia

---
Ian is the Managing Director of BNR Partners and has specialised in the taxation of deceased estates since 2000...
This is what some of our happy clients have to say about our services
testimonial
"Australian Executor Trustees has had a successful and rewarding relationship with Ian Raspin and his team at BNR Partners for many years. They are a specialised and experienced accounting practice in this niche field of taxation and have provided valuable assistance to many practitioners across the country."
IVANA BOSIO | SPECIAL COUNSEL | TAX & PHILANTHROPY (Part of the IOOF Group)